McBride Completed Projects
Listed below are several projects
recently completed by McBride Corporate
Real Estate, which demonstrate our
experience and professional expertise.
Middle Atlantic
Products, Inc.
Fairfield, N.J.
As a manufacturer of engineered mounting solutions, Middle Atlantic Products sought a site where it could relocate its corporate headquarters and consolidate six facilities. As representatives for Middle Atlantic Products, McBride Corporate Real Estate helped in the site selection, approvals and lease negotiations for what was one of the largest projects of its kind. We identified an old Curtiss-Wright propeller factory on 39.5 acres in Fairfield, New Jersey that was ideal for demolition and redevelopment on a large scale. The location also enabled a high level of employee retention. The developer built a 418,000 sq. ft. facility, which we then leased to Middle Atlantic Products. It includes 40,000 sq. ft. of office space along with manufacturing, warehousing and distribution from 31 dock doors. McBride's team, headed by John D'Amato, Senior Vice President and David Yao, Senior Vice President, saw it through from initial through occupancy.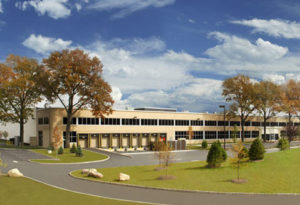 Sharp U.S. Headquarters
Mahwah, N.J.
A creative sale/leaseback transaction for the 550,000 sq. ft. U.S. Headquarters for Sharp Electronics in Mahwah, N.J. was orchestrated by the experienced brokerage team of John J. D'Amato, Senior Vice President; David Yao, Senior Vice President & Robert Tillsley, President of National Services all of which are partners at McBride Corporate Real Estate. Through many months of sophisticated negotiations with a large and savvy investor group McBride personnel became the procuring cause for one of N.J.'s largest transactions in 2014.
Lowe's
Gregory A. Hoffmann, President at McBride Corporate Real Estate worked with Lowe's for many years on multiple locations for its home improvement centers. Sites selected range from suburban areas such as Kinnelon/Butler, N.J. to urban areas such as Paterson, N.J. While each Lowe's tends to be a free-standing facility, they often attract other prominent retailers and restaurants so that the site selection frequently requires a larger piece of property than the typical 180,000 sq. ft. Lowe's project requires. Each project can take 2 ½ to 3 years from site selection through negotiations and approvals to opening, even when municipalities whole-heartedly embrace the project and change zoning to expedite the project.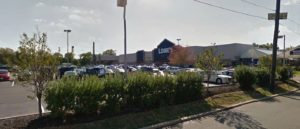 Self Storage Revival
2015 saw a surprising increase in activity for both local and national self-storage development requirements. Confident that self-storage had "run its course" 10 years ago and was, in fact in saturation mode, brokerage entities dismissed the importance of new projects. But like so many other industries in recent years, self-storage has morphed into a more visible, technical and density driven enterprise in response to the needs of the ever growing population. McBride Corporate Real Estate has either closed or has 5 such projects underway in Northern New Jersey in 2015/2016.