McBride Corporate Real Estate has earned a reputation as one of the New York Metropolitan area's leading brokerage firms of industrial and office space for over 60 years. Read on to learn more about our clients' real estate and property development success stories.
Vodanet Systems Commercial Estate Success Story
Challenge
A leading provider of Enterprise IT hardware needed a new space that was more suitably sized for its evolving business needs. Though their previous space was leased, they were looking to purchase the new property to support their growth goals and maximize investment potential.
Solution
Led by Vice Presidents Jeff St. Thomas and Kevin O'Rourke, the McBride team identified and showed several locations that matched the size and location requirements outlined by the client, then helped the client narrow down and select the one that most precisely met their needs.
Results
Guided by the experts at McBride, the tech company purchased a property at 220 West Parkway, Pompton Plains. Per the client's request, the new space fits their current needs and has room for expansion for future growth. With easy access to major highways, employees benefit from more convenient transportation to and from the office.
Clean-up Commercial Estate Success Story
Challenge
A client in Teaneck, NJ, was struggling to sell a building located on contaminated land. Not only were potential buyers leery of taking on the liability of a property that posed an environmental threat, but the banks were also simply unwilling to give a mortgage.
Solution
Out of answers, the client approached McBride's Senior Vice Presidents Mike Brown and James McNerney. With vast experience dealing with sensitive issues in commercial real estate, McBride took on the assignment, aware that only a select group of buyers would show interest. With an established database of potential buyers, the McBride team created a strategic prospecting plan that targeted a specific segment of purchasers most likely to invest in a property with complexities like these.
Results
Backed by deep expertise and a targeted prospecting approach, the team identified a purchaser for the property and created a solution that would resolve the contamination issue and turn this into a commercial estate success story – the seller would agree to put money in escrow for the cleanup. The building closed in early February 2020.
Ringwood Commercial Estate Success Story
Challenge
A local Ringwood, NJ, building owner wanted to downsize his physical space. In a small town where commercial real estate transactions are few and far between, the client needed guidance from experts who could generate interest for the property, despite the area's relatively inactive real estate market.
Solution
The client turned to McBride's Vice Presidents, Jeff St. Thomas and Kevin O'Rourke, for help. Backed by their deep knowledge of the property, the market of potential buyers, and the town at large, the McBride team focused their attention to what they knew would be the most logical buyer pool – those that resided locally.
Results
After canvassing the area for prospective buyers, the McBride team identified one that was interested in growing their space locally. They were currently located on the same street, just 300 yards from the property for sale. The building closed in late January 2020.
Bergen Promise Commercial Estate Success Story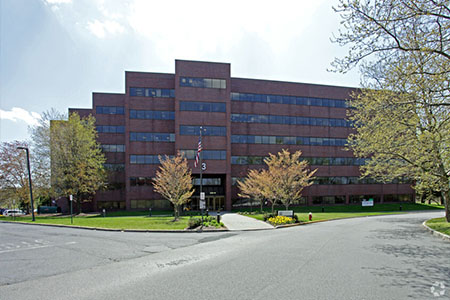 Challenge
Bergen's Promise, a non-profit, community-based care management service organization for children, was experiencing rapid growth and needed additional physical space. They had already expanded in their current building in Rochelle Park, NJ, numerous times and were occupying nearly 15,000 square feet of space. With two years left on their lease, they needed to explore other options.
Solution
While still in their existing space in Rochelle Park for the time being, Bergen's Promise initially set out to lease an 8,000 square foot facility. Over time, however, they realized they'd need twice that to meet their growing needs. McBride partnered with the client to secure a 16,000 square foot lease in Hackensack, NJ, and negotiated an agreement that would allow them to grow into the space as needed. When the Rochelle Park lease finally expired, Bergen's Promise was then able to take an additional 16,000 square feet contiguous to their existing space in the Hackensack building.
Results
Additional square footage means the nonprofit, that supports children with serious behavioral health, substance abuse, and developmental issues, can continue its focus on growth and outreach without the physical limitation of their space holding them back. The continued option of expanding more as needed further supports this worthy goal and cements this commercial estate success story. Additionally, with operations now consolidated into one location, Bergen's Promise benefits from greater efficiencies and lower overall rental costs.
Would you like to join our growing list of commercial estate success stories? Contact us today.