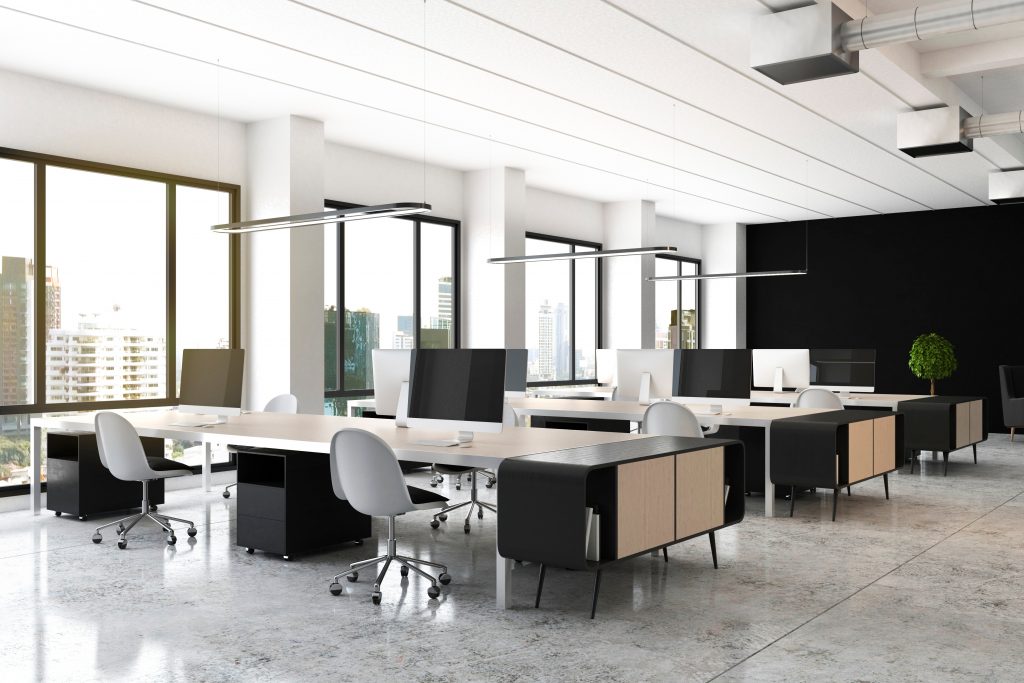 When the COVID-19 pandemic hit, many companies transitioned their operations from a daily physical office space to remote or hybrid work options for the safety and wellbeing of their employees, leaving many offices deserted. Firms with office space in commercial office buildings have begun a new facet of space usage – hoteling office space. The hoteling office concept, often referred to as office hoteling, involves a system where employees make a reservation for a workstation, office, or conference room for a specific day and time. Like with many aspects of commercial real estate, the hotel office concept comes with both positive and negative aspects, and we're here to break them down for you.
With the shift in work environments over the last couple of years, companies learned it was a wasteful expense to have a workstation or office available every day when an employee infrequently reported there. One of the major pros to the hoteling model of office space is better management of your office space and expenses. Hoteling in the workplace allows a company to reduce its square footage, which then reduces rent. Hoteling office space also allows for more collaboration among employees. In the typical hoteling office model, there are open desks rather than offices, allowing for employee empowerment and organic flow of information.
Hoteling office space can also have its share of challenges. One con of the hoteling office model is the absence of private offices. This can be a challenge for any employee who needs but can't find privacy, but especially for longtime employees who are used to it. Those employees may even view losing that privacy as a demotion. The lack of a permanent desk or office when hoteling at work could create an impersonal or cold feeling in the work environment. Hoteling office space could position an employee to be seated next to someone that they don't care for or someone with whom they have experienced a contentious situation. One person may require a quiet place where they can focus and end up seated next to a gregarious person who is often on the phone or collaborating with the person next to them, interrupting the concentration of the first. If an employee is not assigned to the same desk every time they are in the office, it may cause disruption and confusion. Hoteling office space requires more regular cleaning to protect the health of your team. Retrofitting an office space for this work model can also be a challenge – who pays for it? If your lease is up for renewal, you may be able to negotiate the changes into your renewal. If not, it will likely be an expense you will have to bear.
Despite the potential drawbacks, hoteling office space can be a terrific way to save on office rental expense, especially if the timing is right and your lease will soon expire. If you are considering this model, and need some guidance on moving forward, our commercial real estate consultants can provide the expertise you need. Please contact us to get started.