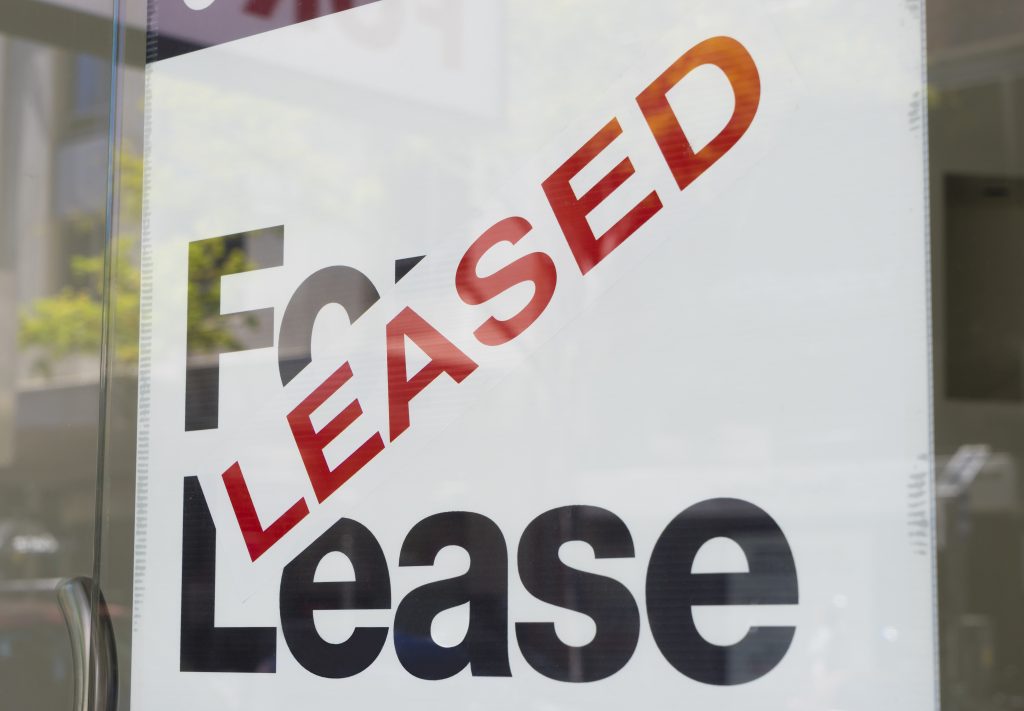 Previously, we discussed the pros and cons of buying versus leasing a building for your company operations. In this piece, we will outline the benefits and drawbacks of leasing commercial real estate.
When choosing whether to buy or lease commercial property, one of the reasons many business owners prefer to lease is that it gives you flexibility. As a tenant, you are only committing to be in a space during the term of the lease. If you are happy with the space, you will hopefully have the option to renew the lease. But, if your situation changes and you require more or less space, you would be able to move to another location. If you own the property, you are at the mercy of market conditions to determine if you sell the building at a profit or loss.
Another factor in deciding to buy or rent commercial property is that, in many cases, the owner of the building is responsible for building maintenance. When you are leasing a commercial space, while you may be charged for the cost of repairs, it is unlikely that you will have to oversee the project.
A financial consideration when determining whether to buy or rent office space is having capital tied up in a property and building equity. If you own a commercial real estate property, you will likely have a considerable amount of capital invested in the building, which becomes a non-producing asset. As the owner, you could also consider a sale leaseback transaction. If you are renting the space, your capital is available to further develop your business.
However, as a renter, you don't build equity in the property. While you're able to deduct rent as an expense, there is no value added for your firm. Your rent will likely increase over time, with the owner setting it at an amount they deem appropriate. Leases with options to renew often contain a provision that the rent will be at fair market value, rather than a fixed increase. In today's industrial market, rents increase on average between seven and eight dollars per square foot. A few years ago, it was approximately $17 to $18 per square foot on average, a more dramatic increase. Owning a property with a long-term mortgage allows you to project what your payments will be.
When leasing commercial real estate, you may have to endure a difficult or unreliable landlord or property manager. You don't have control of the space you occupy, and you may not be allowed to make modifications. There are many other requirements in a leased property that will not be for you to decide, and you will have to follow and agree to the rules and regulations of the building. This could include the times when the HVAC is operational, days that the building is closed, the ability to bring a pet into the building, and a myriad of other policies.
When considering the options of buying versus leasing space, there is no simple answer, and you need to determine what will be best for your company's future, not just for the short term. Our best advice is to work with an experienced commercial real estate brokerage firm that can guide and advise you on the options available. The experts at McBride Corporate Real Estate have been advising clients since 1959 and can discuss the various opportunities and help you decide what is right for you. For more information, please call me at 201-848-6107 or visit our website. We look forward to serving you.