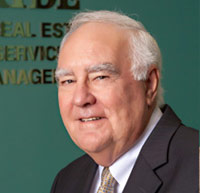 Jeffrey St. Thomas, Vice President has been in the real estate community since 1991, specializing in the selling and leasing of office, industrial, warehouse and manufacturing facilities.
Prior to joining McBride, Mr. St. Thomas had extensive international trading experience traveling throughout China, Turkey and South America. His international experience has benefited clients with his knowledge of many different and varied markets. He recently consulted for a major international Chinese corporation that was looking for a presence in the United States, and assisted in the completion of warehouse and office space for this client.
Jeffrey St. Thomas's Email
---
Want To Stay In The Loop?
Keep up with us on LinkedIn!