McBride Corporate Real Estate Sells 100,000 Sq. Ft Industrial Building to Kolmar Laboratories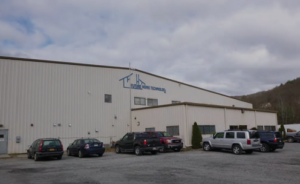 The Central Valley office of McBride Corporate Real Estate, Inc. is pleased to announce the sale of an approximately 100,000 sq. ft. industrial building, located at 33 Ralph Street in Port Jervis, NY.  Future Home Technology/ Excel Homes of New York previously used this building to manufacture custom pre-fabricated homes.  Kolmar Laboratories has since purchased the building, and will renovate so that it is suitable for their use.  This company is a contract manufacturer of cosmetics and is also one of Orange County's largest employers. Kolmar will also use this building  in conjunction with their existing nearby facility.  Morris Goldberg, whom is also the Senior Vice President of McBride's Central Valley office, brokered the transaction.
---
If you have any questions, please contact McBride Morris Goldberg at
845 928-6500 ext. 13.
---
Want To Stay In The Loop?