Low supply leads to higher prices.
The vacancy rate for modern industrial buildings in New York's Orange County is at or near historical lows. Depending upon which numbers you look at, the rate is between 4% and 6.8%. This has recently led to upward pressure on both sale prices and rental rates. The average quoted rental rate has gone from $5.00 in the second quarter of 2014 to $5.41 in the second quarter of 2015. In Rockland County, NY, the vacancy rate for the same type of buildings is about .5% higher. Over the same period the average quoted rental rate has increased from $7.80 to $8.25. Sales prices in both counties have risen at rates matching the increase of rents. After many years of little to no rise in both rental rates and sale prices, we now forecast them to continue to rise as long as the economy remains healthy, as the lack of space and the increased demand puts upward pressure on prices.
New speculative construction has been absent from the region for many years. This was primarily due to difficult financing conditions combined with market rents at a level below that required to justify new construction. We expect this to slowly change as market rates finally rise and lending conditions ease.
In our opinion, if you have been putting off your real estate needs, act quickly before the higher prices negatively affect your occupancy costs.
Orange County Market Highlights Flex and Warehouse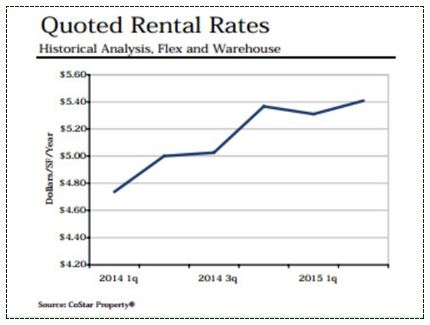 Rockland County Market Highlights Flex and Warehouse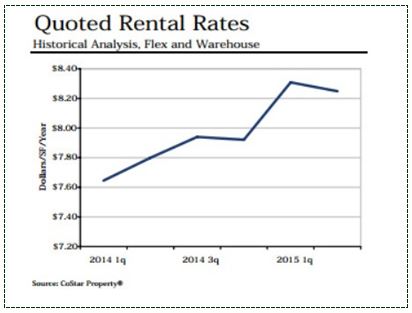 Source: CoStar Properties